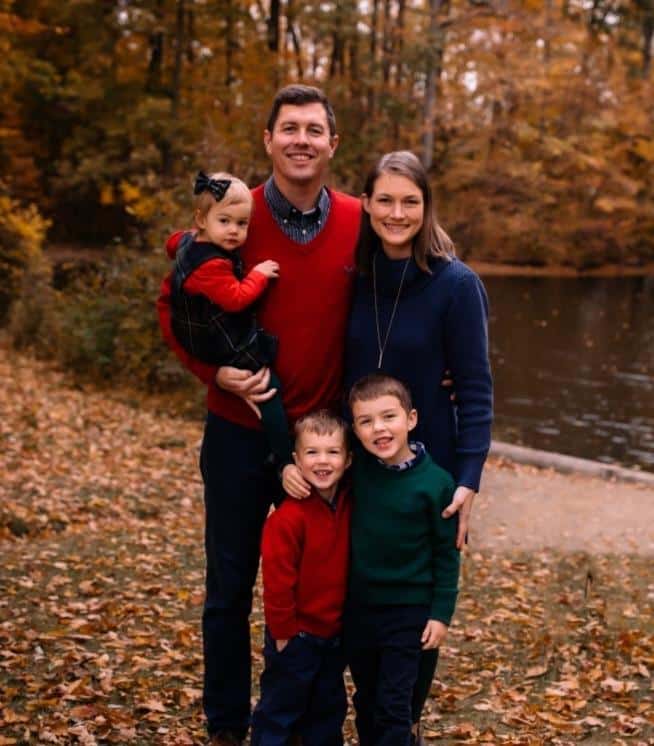 Ian Ferguson is the pastor of First Presbyterian Church. He and his wife, Alissa, and their children, Samuel, Henry, and Brynn, have lived in Paulding since mid-December, 2017.
Ian felt called into pastoral ministry while he was teaching English in South Korea with his wife, Alissa. They moved to Denver, Colorado, where Ian attended Denver Seminary and Alissa taught math at a local high school. When Ian graduated, they received a call back to the
Midwest. Having grown up in the Midwest, Paulding feels like home and they are so happy to be involved in this community. Ian was ordained to the Evangelical Presbyterian Church (EPC) in 2018.