1st Wednesday Night Meal & Service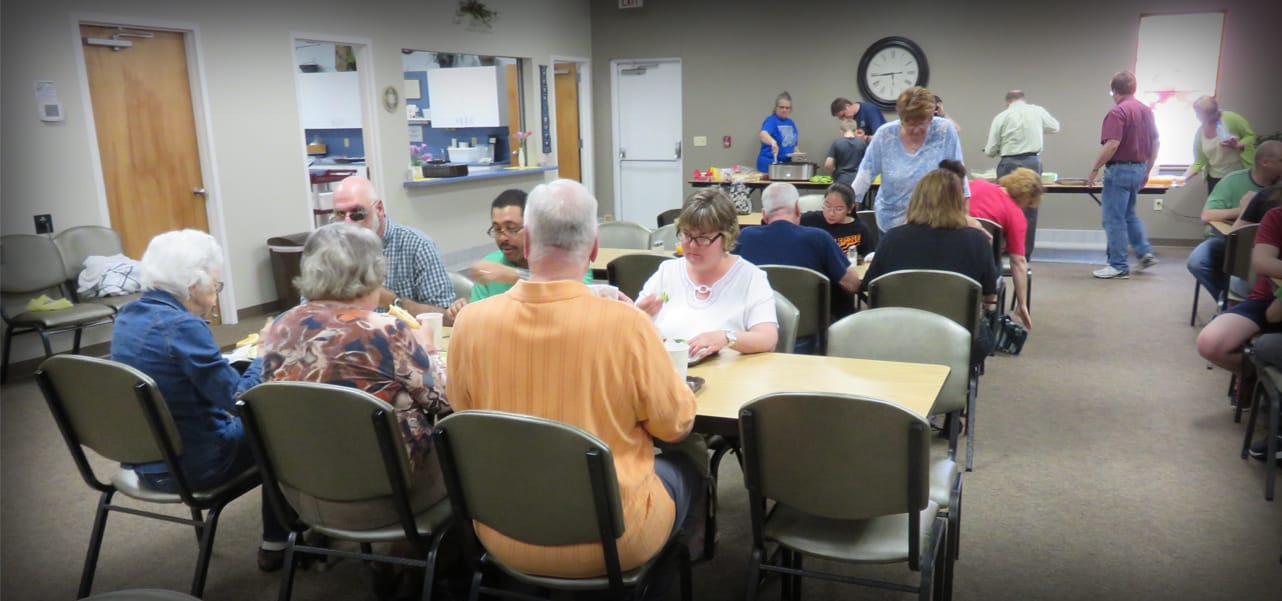 A free community meal is offered the 1st Wednesday of each month at 5:30 pm during the school year. Everyone is welcome, and it's a great chance to invite a friend to come. 
After the meal, there is worship and short devotional from 6:15-6:45 pm. Individuals or families volunteer to be in charge of a meal.
2023 1st Wednesday meals are TBD. Refer to our Facebook page for more information.